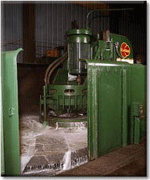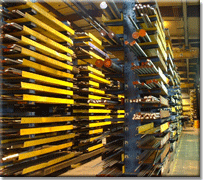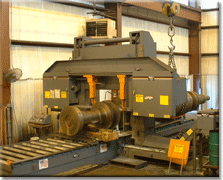 Tool Steel Service supplies tool steel products to customers throughout the US, Canada and Mexico.
Tool Steel can provide processing services including: grinding, cutting and milling steel products.
We have warehouse facilities throughout North America.
Products:
Tool steel, alloy steel, carbon steel, powdered metal, stainless steel, precision ground flat stock, drill rod, stripper plate in the following surface conditions: hot roll plate, decarb free bar, round bar, precision ground flat stock and drill rod.
Grades

Types

O1 - A2 - D2 - S7 - H13 - Tool Steel

4140 - 4142 - 4130 - 4152 - Alloy Steel

A36 - 1018 - 1020 - AR400 Carbon Steel

P20 - P20 High Hard - Nak 55 Mold Steel

A11 - M4 Powdered Metal

M2 - M4 - T1 - T15 High Speed Steel

Rounds - Peeled & Ground

Flat Bar - Ground & Saw

Flat Bar - Ground 4 sides

Plate - Hot Roll or Ground

Ground Squares - A36 & 1018

Special Sizes - 6 side grinding

Burn Outs - Any Shape (4140/A36)
Services:
We can Saw Cut or Grind almost any size material 40 Ton Crane Capacity Cut to Length Steel Cutting - Large Block Steel Cutting – Steel Grinding - Steel Milling - Steel Storage All within our 70,000 sq. ft. facility located in the Chicago Metropolitan Area We are just minutes off of Interstate 55