About Our Tool Steel Company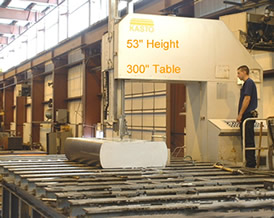 Tool Steel Service began its distinguished record of service to the tool steel industry in 1961. We have been supplying tool steel products throughout North America for over 50 years.
Tool Steel Service is a high quality supplier of tool steel products.
Our skilled team provides a high level of personalized service and assistance. We're extremely responsive to your special needs, often taking jobs that others can't-or won't-handle.

We offer an extensive inventory of rounds, flats, squares, precision squares and special sizes in various finishes. Whether it be special grades, sizes or finishes, Tool Steel Service can handle all your tool steel, ground flat stock and drill rod needs.

Tool Steel Service provides services and products to customers throughout the US, Canada and Mexico. We have manufacturing and warehousing facilities throughout North America.

We are a master distributor of specialty steels focusing on tool steel products: hot roll, pre-finished plate, flats, and rounds in O1, A2, D2, S7, H13, 4140 and other grades of tool steel.

We manufacture ground flat stock and drill rod products with distribution facilities throughout the US.
We provide processing services for your outsourcing needs: plate sawing, milling, rotary grinding, precision grinding, and large capacity cutting.